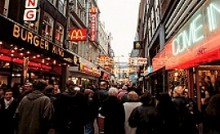 Shopping erea in Amsterdam is undeniably the shopping capital of the Netherlands. Besides the diverse mix of trendy, antique, modern, luxury, cheap, second-hand, lavish and everything in between,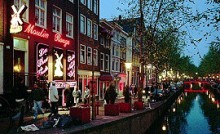 The Amsterdam Red Light District covers a large area of the oldest part of the city. The buildings are tall, thin and crowd together, overlooking the tree lined canals.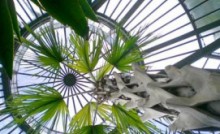 Amsterdam has one of the oldest botanical gardens in the world called Hortus Botanicus. It was established in 1638 by the city municipality as Hortus Medicus, an herb garden with medical plants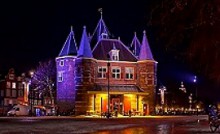 Nieuwmarkt or New Market Square is located right in the centre of Amsterdam and its surrounding area is known as the Nieuwmarkt district. You can reach the square from the Amsterdam's Chinatown,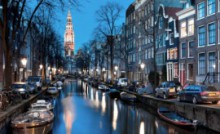 Canals are an easy way to travel around the city. A canal-bus system travels three different routes throughout the city, and giving visitors the opportunity to travel from one attraction to the other on the water.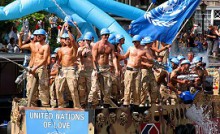 The Amsterdam Canal Parade is the exciting culmination of the Gay Pride. it attracted 800,000 visitors last year and is world famous. With more than 80 participating boats Canal Parade lasts a few hours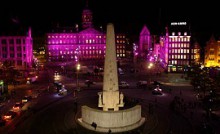 Dam Square, Just a five-minute walk down from the monk apartments. There are food stalls, restaurants and shops galories and small theaters Whatever the weather, there is always something going on.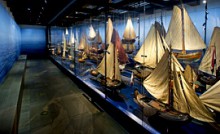 The Maritime Museum shows how the sea has given the Dutch culture. In interactive exhibits you find your own way 500 years of maritime history. Attractive object exhibits showing the best premier collection.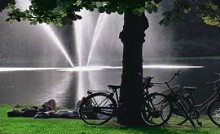 If the weather is nice then brush down in one of the parks. , In the Rembrandtpark, or look up the popular Vondelpark Westerpark, there are plenty of beautiful, green places in Amsterdam.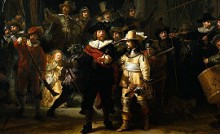 The Night Watch painting by Rembrandt is in the Rijksmuseum in Amsterdam It's true title is The Company of Frans Banning Cocq and Willem van Ruytenburch, but it's better known simply as the Night Watch.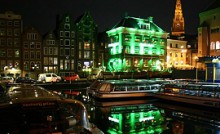 The Rembrandt House today is a special museum that is well worth a visit. If you walk through the 17th century rooms, you will find yourself back in Rembrandt's time. , It has been restored to its original state.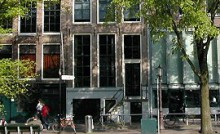 Anne Frank was a Jewish girl who went into hiding to escape. The Nazis during World War II While in hiding in the secret annexe at Prinsengracht she keeps a diary